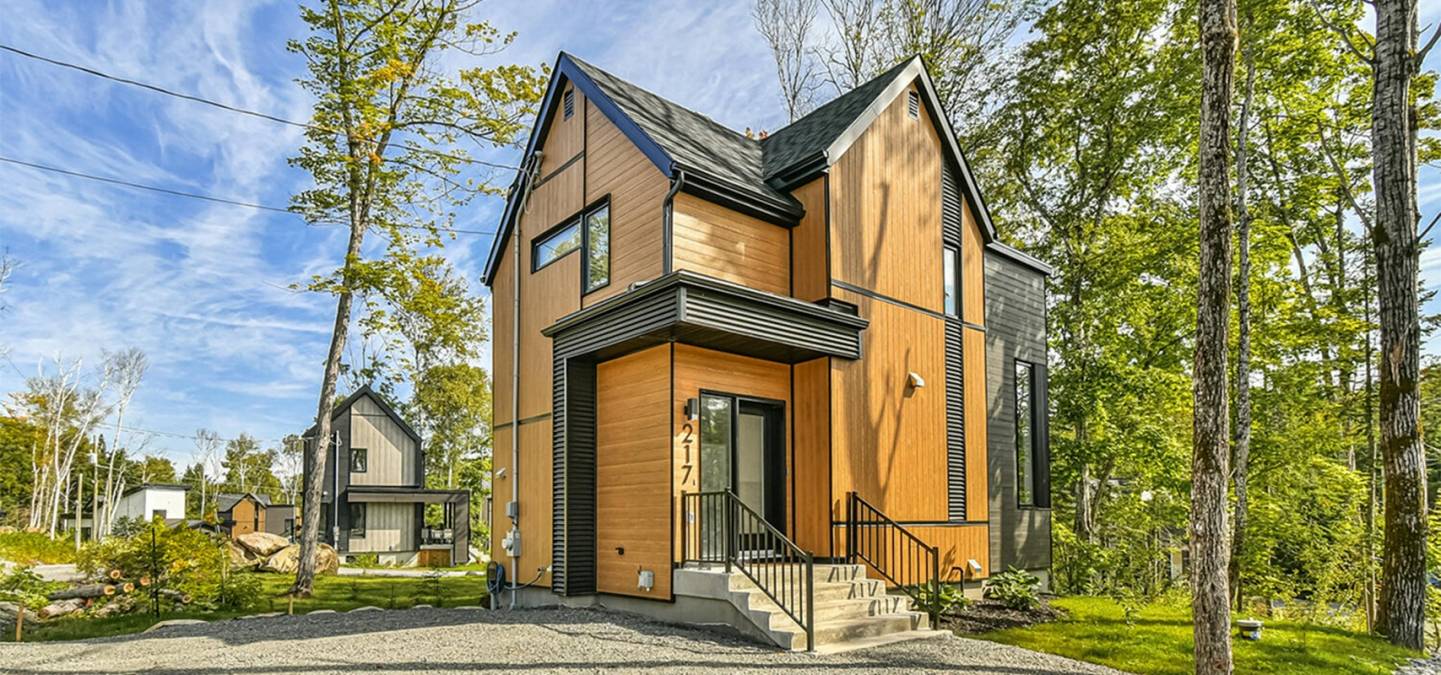 Model
Urbain Heat
Two floors
Surrounded by trees, and combining luxury, nature and nearby activities, the Cité Nature Project offers house models that are rustic and sophisticated.
Enjoy an impressive 9-foot kitchen island and 16-foot ceilings. Size and space characterize this two-bedroom house, allowing you to share the most beautiful moments with your loved ones. Without a doubt, the coziest and warmest house available.
To offer you a house in your image, Cité Nature also provides customized assistance from our design team. You can then choose your preferred interior finishes among the 6 options of materials that are available.
Without basement >
862 Square Feet
Starting at $ 444 999 +taxes
With basement >
1396 Square Feet
Starting at $ 494 999 +taxes