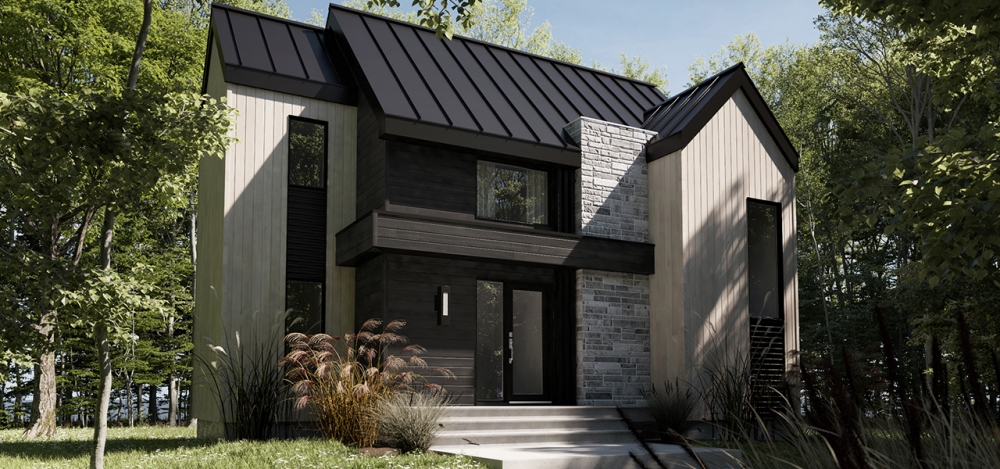 Model
Sunny Haven
An oasis of peace
Surrounded by trees, and combining luxury, nature and nearby activities, the Cité Nature Project offers house models that are rustic and sophisticated.
Oversized windows, open spaces, 16-foot-high living room and a covered terrace, are just a few of the elements you'll appreciate with this model. It's designed to let all the light in, while offering spectacular views of the forest that surrounds you.
To offer you a house in your image, Cité Nature also provides customized assistance from our design team. You can then choose your preferred interior finishes among the 6 options of materials that are available.
With basement >
1393 Square Feet
Starting at $ 504 999 +taxes