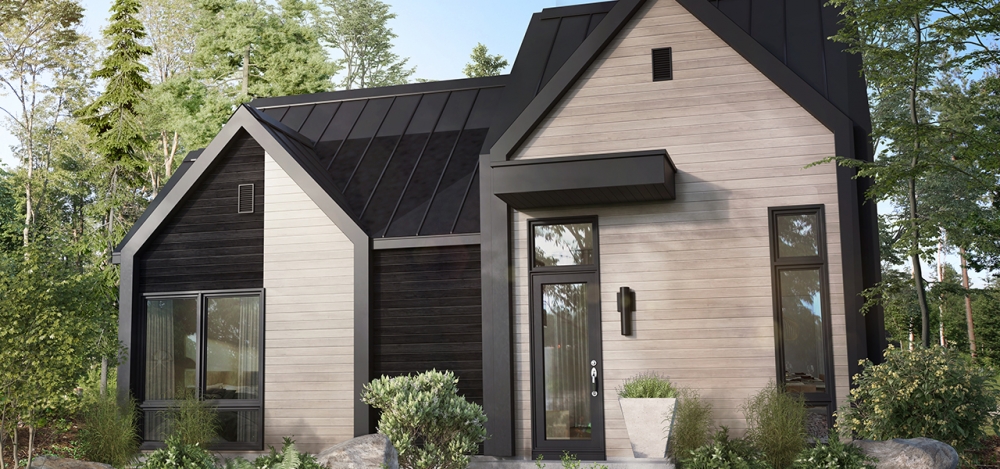 Model
Chic Evasion
The reinvented bungalow
Surrounded by trees, and combining luxury, nature and nearby activities, the Cité Nature Project offers house models that are rustic and sophisticated.
A bungalow created our way! This model features a 16-foot cathedral ceiling, and large windows for breathtaking views. This is what characterizes Chic Évasion. This home includes two bedrooms, a powder room, and a full bathroom. Including the finished basement, there are a total of 1068 square feet that heve been skillfully distributed - making it the house that offers you the best value for your money.
To offer you a house in your image, Cité Nature also provides customized assistance from our design team. You can then choose your preferred interior finishes among the 6 options of materials that are available.
Without basement >
534 Square Feet
Starting at $ 394 999 +taxes
With basement >
1068 Square Feet
Starting at $ 434 999 +taxes